---
With 85 total LEDs, our DIY solution was far brighter with smoother color effects than any of the other kits we've tested. There are plenty of addressable RGB LED strips on the market today, but we found the WS2812B strips to be the most cost effective and versatile when it comes to lighting up a PC. However, in addition to the LED strip you'll have to purchase a separate controller and power supply . More advanced users can use Arduino boards or a Raspberry Pi to program their own limitless lig
Company: pcgamer, Activity: pcgamer, Date: 2017-03-16
Keywords: news, games, pcgamer, companies, pc, best, kit, strips, rgb, power, leds, used, strip, solution, lighting, led, youll, spool
---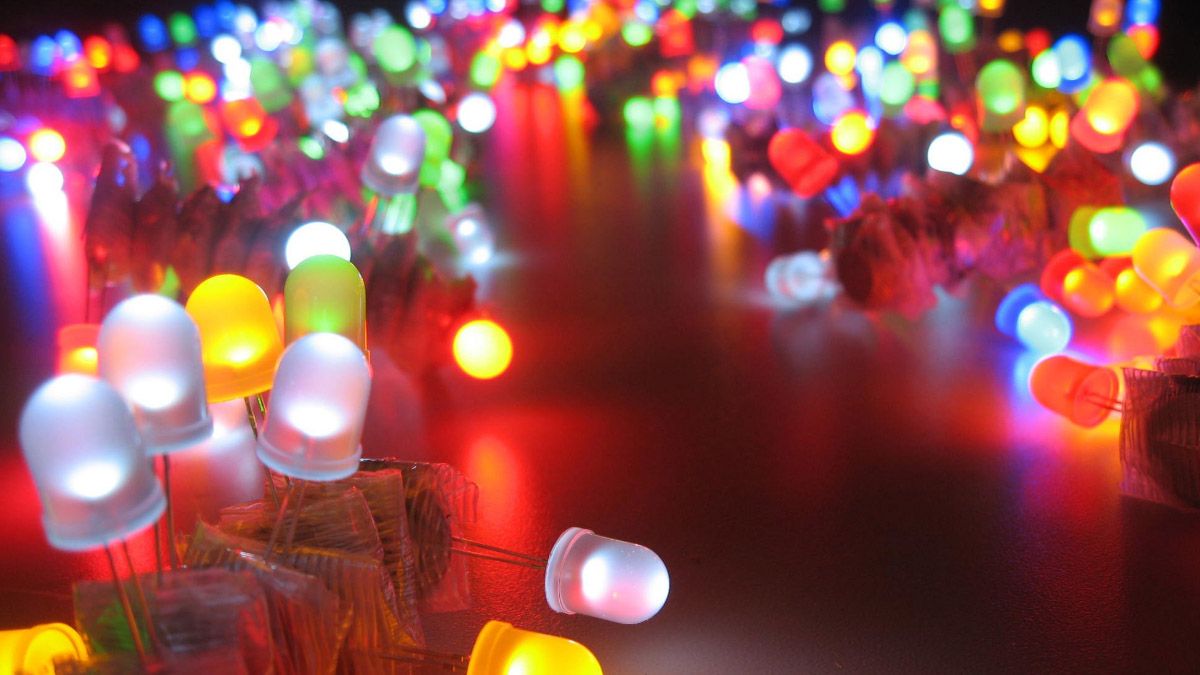 Cutting the LED strip to wrap around the interior of the S340, we used less than half of the spool but still ended up with more than double the included LEDs in the HUE+. With 85 total LEDs, our DIY solution was far brighter with smoother color effects than any of the other kits we've tested.
There are plenty of addressable RGB LED strips on the market today, but we found the WS2812B strips to be the most cost effective and versatile when it comes to lighting up a PC. Each 16.4ft spool comes with a whopping 300 LEDs that can be cut down to fit any sized PC. However, in addition to the LED strip you'll have to purchase a separate controller and power supply .
Several pre-programmed controllers are available that work just like the one in the DeepCool RGB350 but with hundreds of patterns and lighting combinations since the strip is addressable. More advanced users can use Arduino boards or a Raspberry Pi to program their own limitless lighting effects. For our DIY setup we decided to go with the simple route and used a remote controlled mini controller.
Installation was very similar to the RGB350 but can be much more difficult depending on the case you're working with. Rather than cutting the spool into multiple strips, we used one long strip and routed it around the interior of the case. If you need to cut the strip into multiple pieces, you'll have to do some basic soldering to connect the strips. (We'd recommend using 3-pin JST connectors so you can easily detach the strips without having to cut and re-solder)
After we attached the LEDs to the case, we connected the mini controller using the included JST connector at the end of the strip. While a 5V molex adapter may work for a smaller number of LEDs, it's better to power the controller with an external power supply with a current of 10A or higher.
With well over 100 unique lighting modes and the ability to adjust speed and brightness, we found the pre-programmed solution to be more than sufficient. You'll have to do without the smart lighting modes found in the HUE+ but advanced users can replicate those modes and more with custom controllers. Totaling just a few dollars higher than a HUE+ with even more preset lighting options, the DIY solution is by far our top recommendation for PC lighting.
---
Company: pcgamer, Activity: pcgamer, Date: 2017-03-16
Keywords: news, games, pcgamer, companies, pc, best, kit, strips, rgb, power, leds, used, strip, solution, lighting, led, youll, spool
---
Closed Beta Discussion

Use this forum to talk about games currently in closed beta. Please restrict on discussing confidential information about a game that you are not allowed to talk about if you are participating in its closed beta testing.

45