---
Spending a bit more on a nice PC case, in most cases the most visible aspect of your build, can go a very long way. When it comes to building a PC, most users aren't looking to break the bank on components like a PC case. Initially introduced with In Win's sleek 901 brushed aluminum cases, tempered glass side panels have quickly become a hit among PC case manufacturers. As great as tempered glass looks, there's one major drawback that most of these cases face, and that's heat retention. Only a h
Company: pcgamer, Activity: pcgamer, Date: 2017-03-23
Keywords: news, games, pcgamer, companies, atx, case, tempered, 570x, panels, build, cases, rgb, glass, best, midtower, pc, weve
---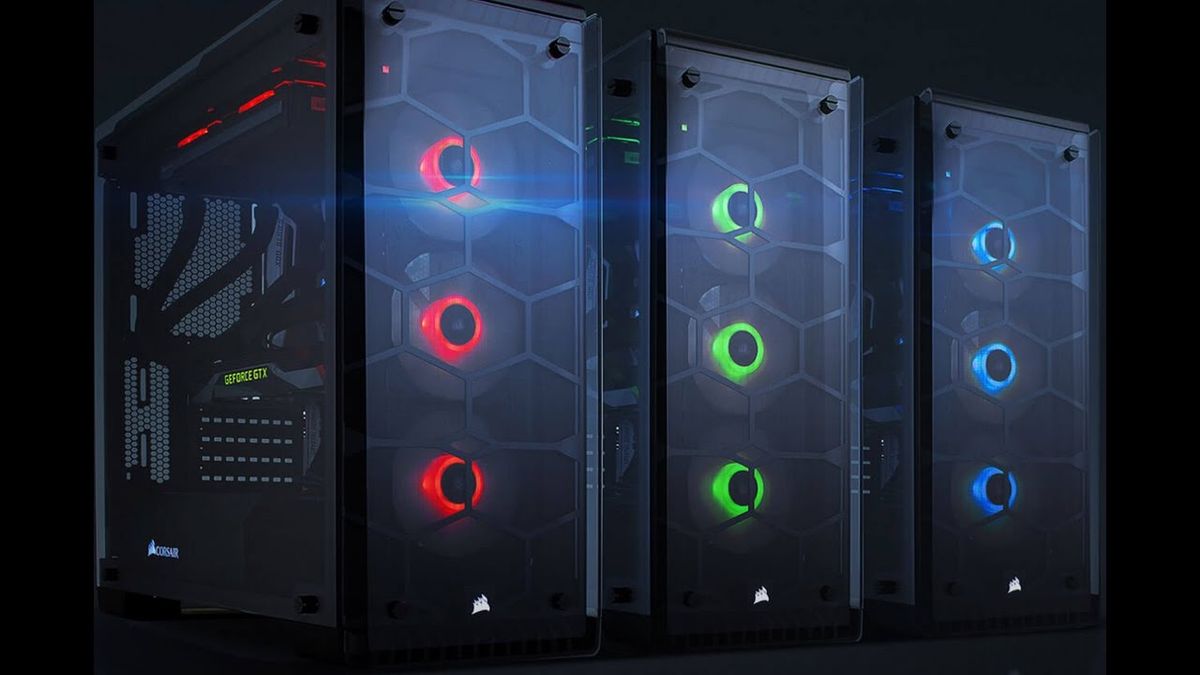 Spending a bit more on a nice PC case, in most cases the most visible aspect of your build, can go a very long way. Some people don't realize this but a good case can make a world of a difference in cooling and therefore gaming performance. And when it comes to high-end mid-towers, Corsair's new Crystal Series 570X is our new champion.
When it comes to building a PC, most users aren't looking to break the bank on components like a PC case. But one thing we've learned over many years of building PCs is that you cannot let yourself get too distracted by overbudgeting on just your graphics card or CPU.
If there's been one easily identifiable trend to enter the PC hardware space recently alongside RGB goodness, it's the tempered glass panel. Initially introduced with In Win's sleek 901 brushed aluminum cases, tempered glass side panels have quickly become a hit among PC case manufacturers.
While it isn't the first case we've seen fully clad in tempered glass panels, Corsair's 570X is the first that's readily available and actually affordable for most builders. It offers not one but four tempered glass panels which easily display the beauty of your build from all angles. Combined with the included RGB fans and lighting, the 570X turns even the most mediocre builds into beautiful masterpieces.
As great as tempered glass looks, there's one major drawback that most of these cases face, and that's heat retention. Unlike steel and other plastic hybrid panels, glass is a much better insulator which means the inside of your tempered glass case keeps in a lot more heat than usual. But the 570X, despite its four tempered glass panels, remains miraculously cool.
Corsair's smart design on the front panel allows a direct path of cool air from the three included RGB intake fans to the hottest components in the PC. We were pleasantly surprised to find virtually no difference in component temperatures from the 570X and some of the other high-end mid towers we've tested.
Another thing that sets the 570X apart from its competition is its ample cooling capabilities. One of the biggest complaints we have with other tempered glass mid towers is the lack of dual radiator support. Only a handful of cases with tempered glass panels will support both a radiator in the front and top. Corsair's 570X offers more than enough space for a custom cooling loop for those big-budget systems.
The case is also exceptionally easy to build in. With tool-free installations, dust filters and more than enough cable routing channels and velcro straps, even a first-time builder could create and maintain a clean system with this case. When it comes to mid-tower cases, the Corsair 570X is definitely top-tier, and you won't be disappointed with the build should you choose to make the investment.
---
Company: pcgamer, Activity: pcgamer, Date: 2017-03-23
Keywords: news, games, pcgamer, companies, atx, case, tempered, 570x, panels, build, cases, rgb, glass, best, midtower, pc, weve
---
Closed Beta Discussion

Use this forum to talk about games currently in closed beta. Please restrict on discussing confidential information about a game that you are not allowed to talk about if you are participating in its closed beta testing.

45